CLIENT: SOLAR BREAKFAST PARTY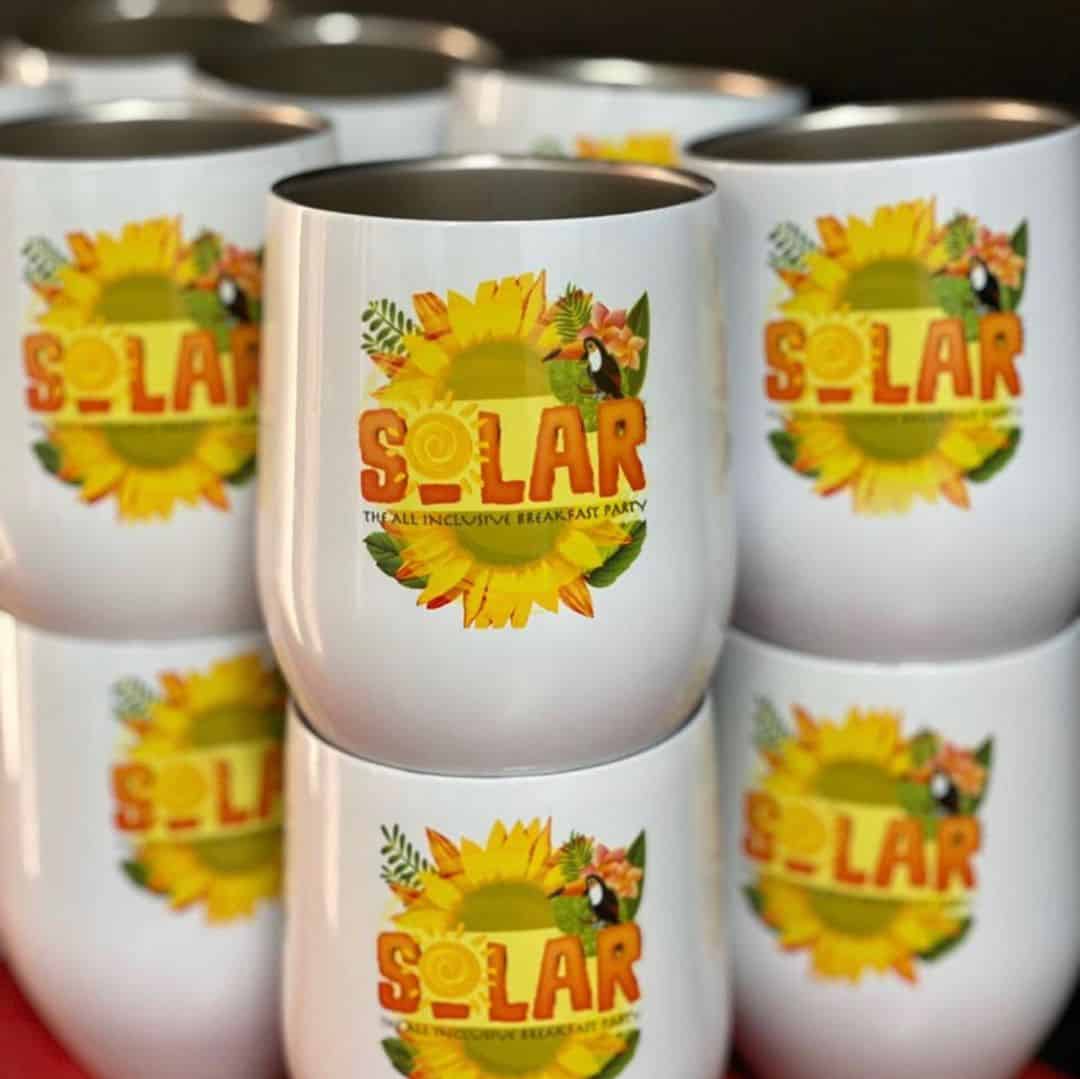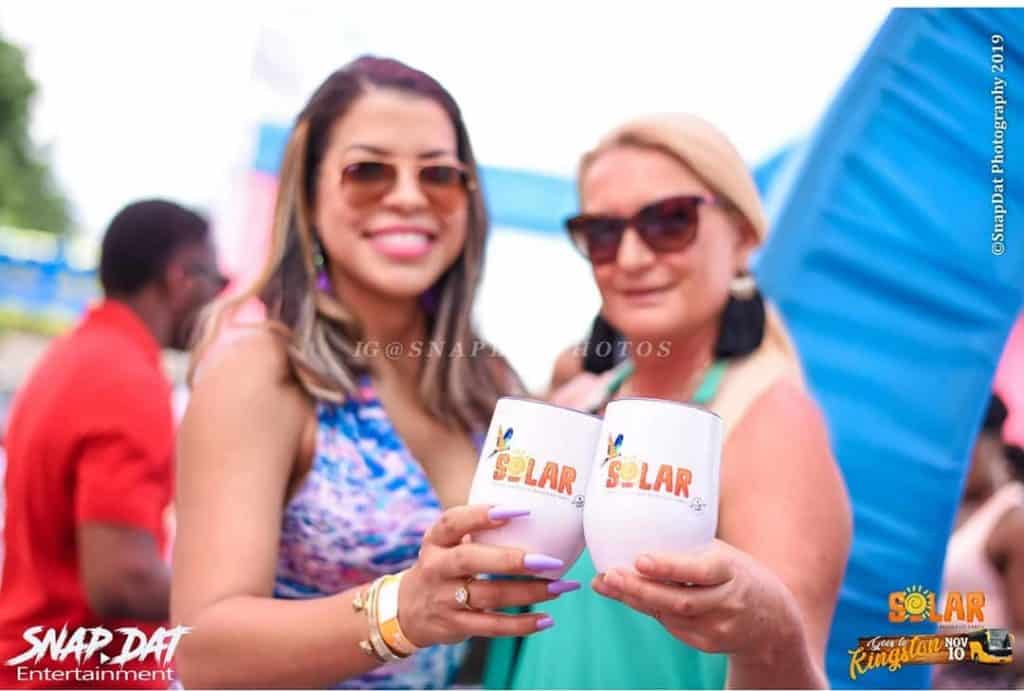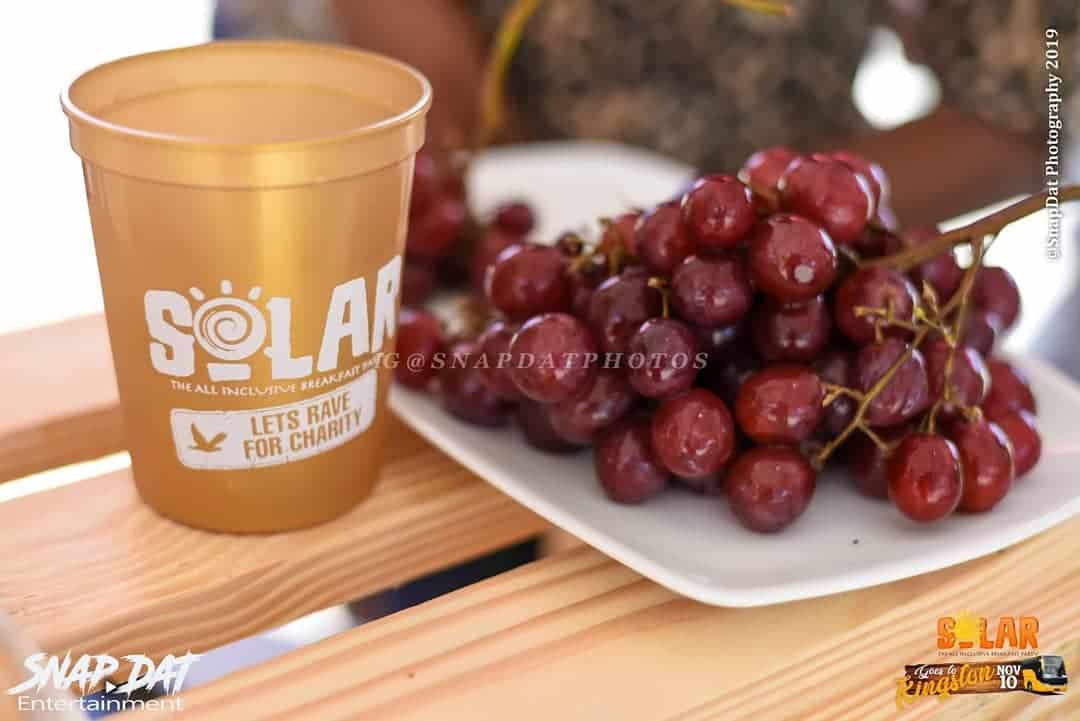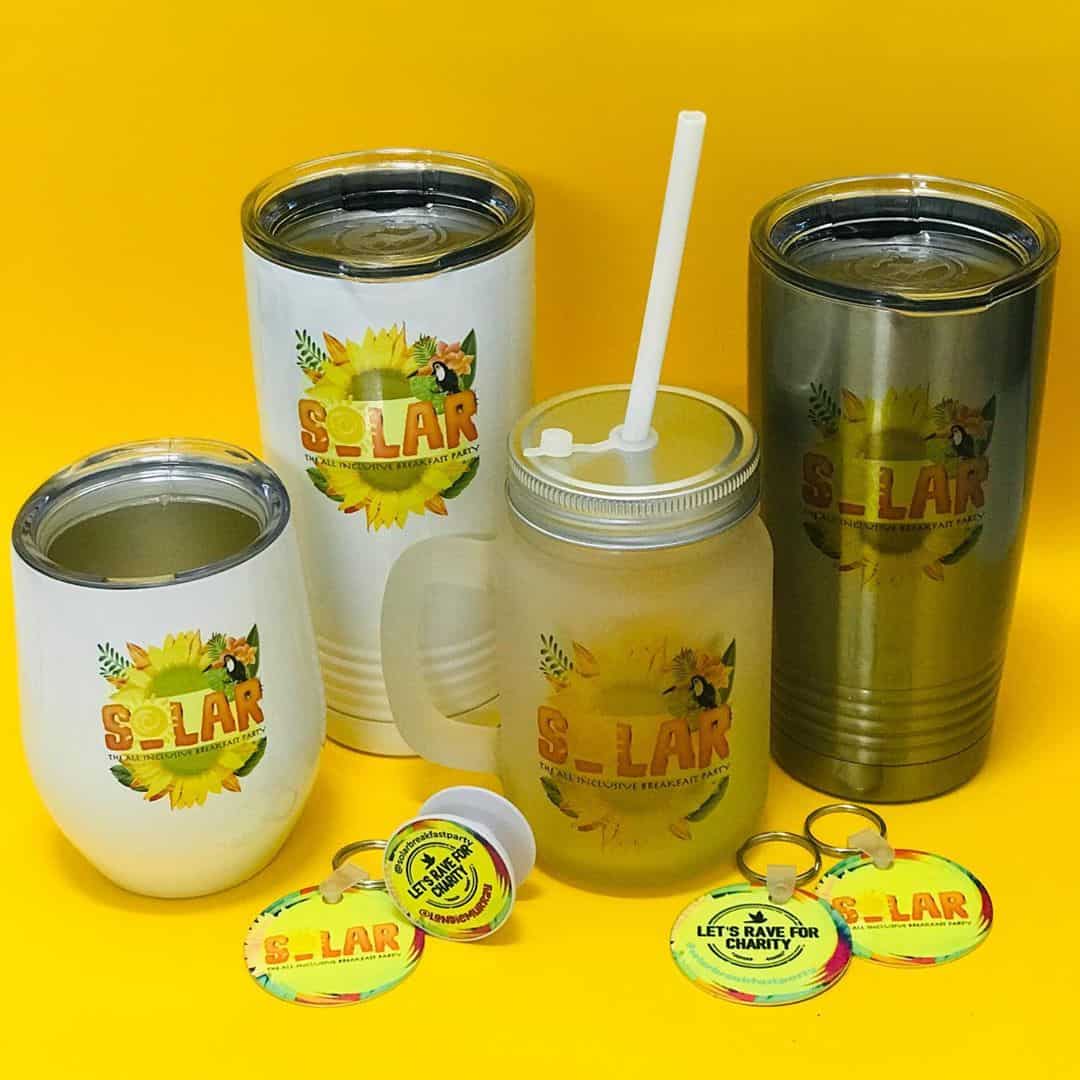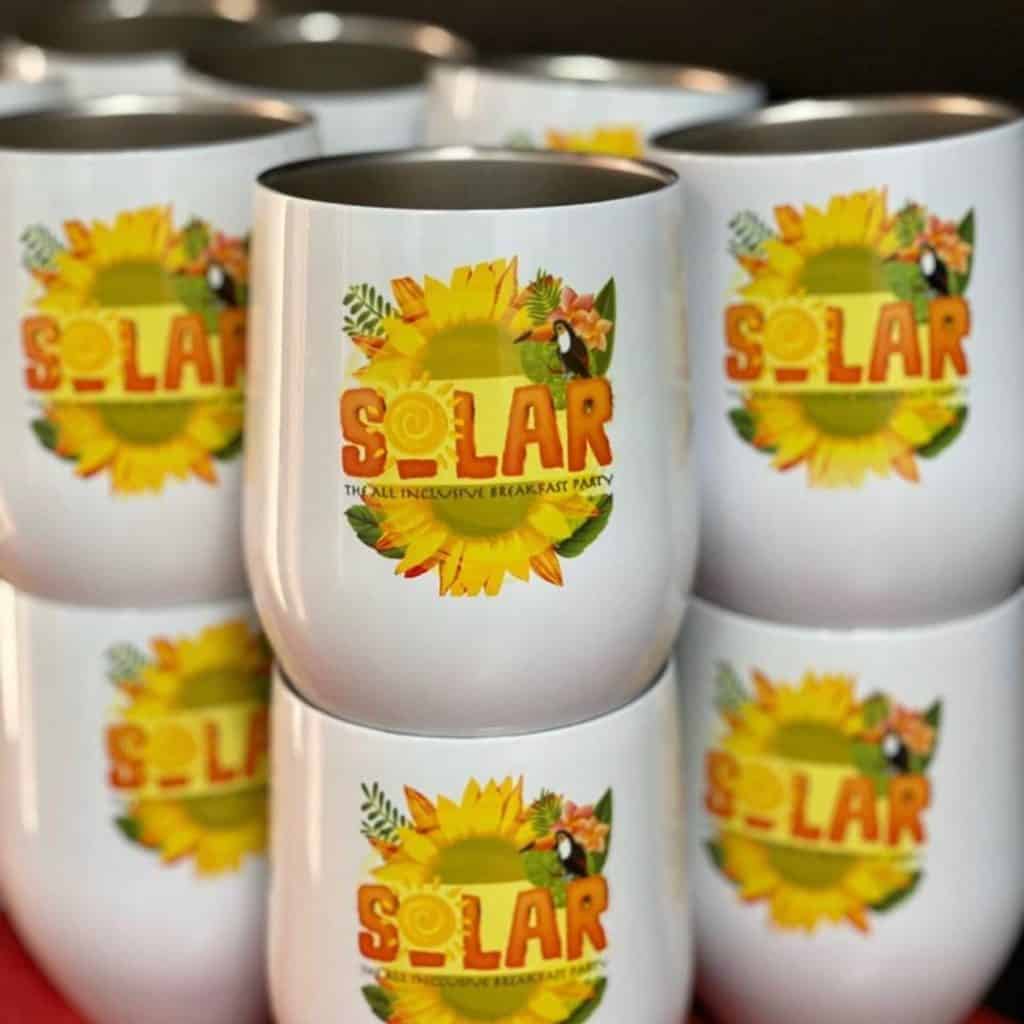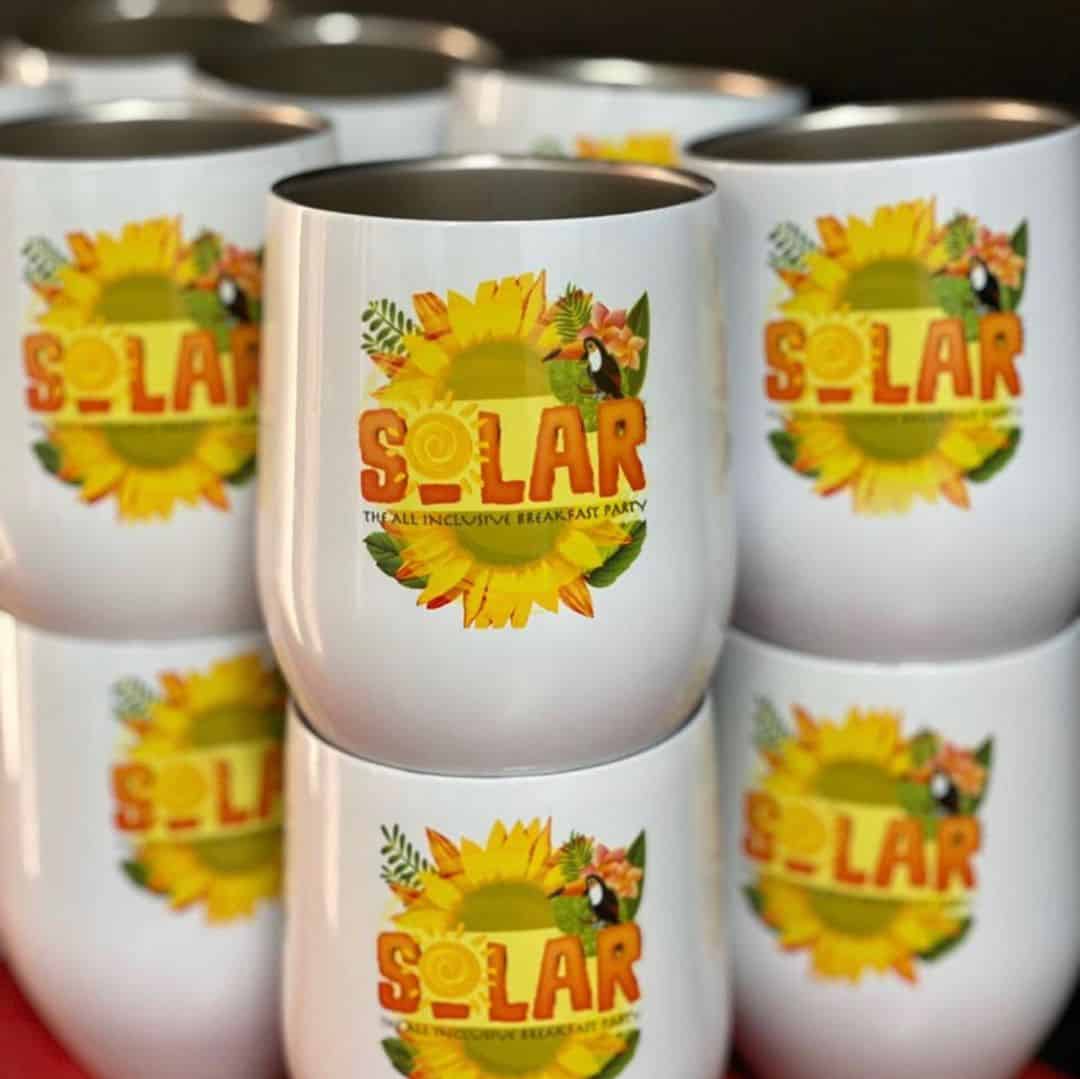 Solar Breakfast Party is an all-inclusive charity breakfast party, primarily held in Montego Bay, Jamaica that attracted hundreds of patrons at each staging, and has raised over 2 million dollars for charity.
Since its inception, the Solar brand has always provided a luxury, high-quality event experience. Patrons know that upon arriving, they'll be greeted by courteous staff in a well-decorated and laid-out space, as they dine on top-notch breakfast fare and sip on their favourite beverages while the best DJs of the west play up a storm.
The promoters of the event, Antidote Entertainment, ensure that every element of that experience is meticulously executed, and that's why they called on us to provide the custom drinking cups and stainless steel goblets to patrons who wanted not only something to drink out of while at the event, but a piece of memorabilia to take home to remember the awesome experience.
We had no idea just how popular these would be! We completely sold out of our stock halfway through the first staging we attended, and they've become a staple at every event since!